Exhibitions
THE SHAMANIC EYE
Featuring works by William Mortensen (1897-1965), alongside the photographic art of Chris Stein (feat. Debbie Harry / HR Giger), Edward Colver (feat. Rozz Williams), Courtney Brooke Hall, Cormac Figgis (feat. Iggy Pop), Brittany Rose Luciani, Andres Serrano, Adam De Ville, Ken Weaver, Erik Bergrin and Alexis Palmer Karl.
1-23 December 2023
8-13 January 2024
Preview on 30 November at 6PM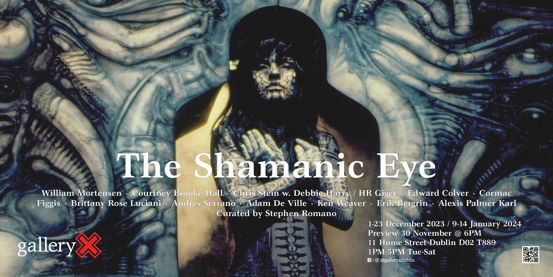 "Throughout the history of art the role of the artist has been compared to the role of the shaman. This is because the artists role has always been one of mediator, transformer and most prominently visionary. The role of both the artist and shaman has always been to stand between two worlds: that of the visible and the invisible. The viewers, or the community in the case of the shaman, entrust the artist to go forth into the realm of the invisible and return with a gift: the invisible transformed into the visible."
Clare Milledge, 2013
Check out the full exhibition catalogue here.
William Mortensen (1897 - 1965) was an American photographer, primarily known for his occult themed works and Hollywood portraits in the 1920s-1940s in the pictorialist style. Ansel Adams called him 'the Antichrist' and wanted him written out of history. But William Mortensen's grotesque photographs of death, nudity and torture and are now enjoying a resurgence in popularity and appreciation.
Andres Serrano is perhaps best known for his unflinching color photographs of controversial subjects including dead bodies, feces, handguns, Ku Klux Klansmen, and Catholic figurines submerged in bodily fluids. Serrano's painterly compositions and rich tonalities create strange juxtapositions with his confrontational subject matter.
Chris Stein is the co-founder, songwriter and guitarist of the iconic band and Rock & Roll Hall of Fame inductee Blondie, whose most recent studio album, Pollinator, was named one of Rolling Stone's 20 Best Pop Albums of 2017.
Edward Colver is an essentially self-taught American photographer, best known for his early punk photographs. His portraits of Christian Death's founder and front man Rozz Williams (1963-1998), with whom he was good friends, are featured in the exhibition.
Paul McCarroll
PLAGUE HYMNS
3-25 November 2023
Preview on 2 November at 6PM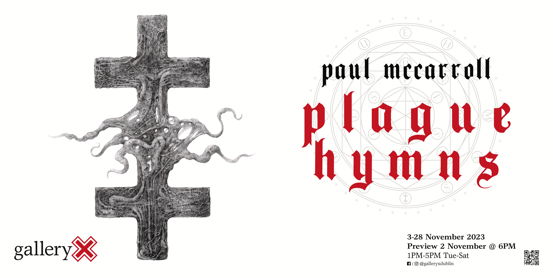 Plague Hymns - The Unhinged Art of Paul McCarroll is an exhibit of around 50 highly detailed drawings and paintings from the artbook of the same title.
From Northern Ireland, under the guise of 'Unhinged', as an artist, illustrator, designer, and as a musician, Paul McCarroll has been active in the Irish and international metal, extreme music and dark art underground for several prolific decades. This work is rife in the pages of Plague Hymns, but the book leans more towards the last decade of the artist's personal analogue output, which involves laboriously drafting the ills of the world into detail obsessed, intricately mangled diagrams of fractured anxious mindscapes.
"Paul's art is deeply focused on the flesh, on the human, animal and unidentifiable body: but it's not a clean, smooth, tidy flesh – it's flesh in its becoming, and becoming is always a form of disease: from the time of our birth to our eventual demise, starting with limitless potential for perfection, accumulating glitches until they overcome us. The story of each human, of each living being, is a story of sickness, and the plague is possibly the quintessential sickness. It is also a sickness that's born of the amassment of humans, of the to and fro of civilisation; a sickness that, as we have learned so well in recent events, evokes the sacred terror of the other."
REBECCA DEEGAN
The Serpent's Lore
13-28 October 2023
Preview on 12 October at 6PM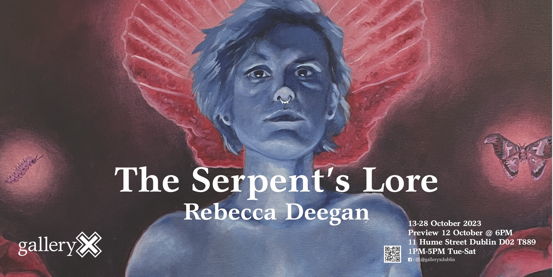 "The Serpent's Lore" is a collection of surreal figurative paintings and drawings exploring the symbolism of the snake in folklore, mythology, religion, personal dreams and waking life.
The snake's cultural history has seen the creature be deemed as a being of divine wisdom, of fertility and of a companion to powerful women. This same creature has also been portrayed as something hateful within ourselves, something that deserves to be banished.
Through otherworldly images in oil & dust, with secret sculptural components and subtle hints of body horror, "The Serpent's Lore" exhibition seeks to take the viewer on a journey of reconnection between the snake and the divine masculine, feminine and androgyny.
Rebecca Deegan is a visual artist and performer based in Laois. She is a resident artist at Dunamaise Arts Centre. See https://rebeccadeegan.com/
ORRYELLE DEFENESTRATE-BASCULE
Escherotic Ecstasies
8-23 September 2023
Preview on 7 September at 6PM
Special Culture Night event on Friday 22 September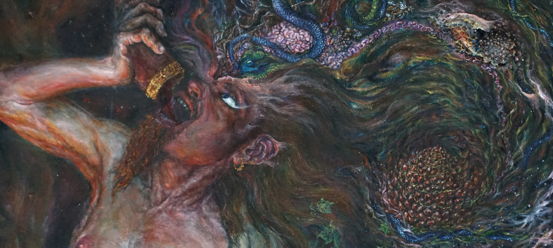 Orryelle Defenestrate-Bascule is an esoteric artist active in many media, including painting, writing, sculpture, sound, film and performance art. He is the writer-director of Australian-originating Metamorphic Ritual Theatre Company who have presented many major original productions based in (and updating/mutating) various ancient mythos.
Orryelle is interested in the ensoulment of objects through aesthetic obsession; the merging of mental, spiritual and emotional relationships with creativity, in the vanguard of the current resurgence of the esoteric in art with its processes of re-enchantment.
In Escherotic Ecstasies, Orryelle presents new works exploring Dionysian ecstasy - the 'splitting open of the head' to release magical visions and epiphanies. Erotic embodiment is a theme winding through the diverse collection, with some works blurring the boundaries between three-dimensional forms and two-dimensional representations thereof, the results bending perceptions with a nod to M.C.Escher's similar explorations of negative space and dimensional distortion. Esoteric drawings (many from his new book Esezezus), oil paintings and sculptures (in bronze, wood and clay) express the carousel of enchantment resulting from the sundered flesh revealing magical forms within...
On Opening Night Orryelle will give a presentation about the Magic of Language and Image, in relation to his new book 'Esezezus' (Grayle Press 2023). Although partly a talk, the speaker will employ poetry from the book and even at times chanting (with overtones and undertones) and song with violin, also breaking into glossolalia to self-referentially express the more vibrational aspects of language.
STEVEN STAPLETON
The Formless Irregular
19 May - 3 June 2023
Preview on 18 May at 6PM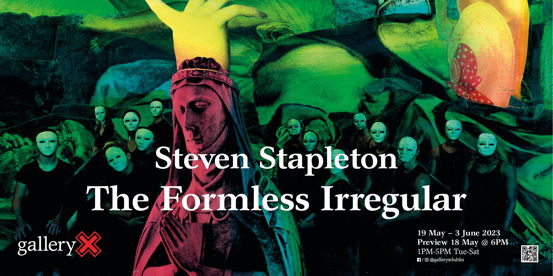 Steven Stapleton aka "Babs Santini" is one of the pioneers of the British industrial music scene.
Internationally recognised through his pioneering experiments in sound with avant-garde band Nurse With Wound, Steven is an acclaimed visual artist who has worked across multiple media. This show brings together his work in collage and assemblage in a dynamic gallery installation. As his first major solo exhibition here in Dublin, it provides a rare opportunity to experience Stapleton's multidimensional approach to visual art, which complements and expands his extensive body of work in sonic experimentation.
Dreams of Childhood
21 April - 13 May 2023
Preview on 20 April at 6PM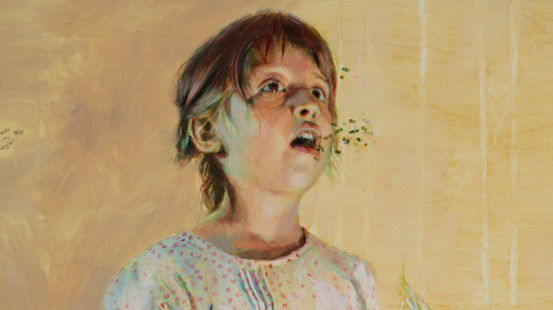 Childhood is that magical time of our lives in which the boundary between the real, the possible, and the imaginary cross and are blurred; in which we can believe anything, and in which we can make things real just by believing them. It is a time of wonder, curiosity and discovery.
It is also the time in which we are most vulnerable; and when the fortress erected to protect us too often becomes our prison.
Children's endless potential scares the people who are bound by love and law to protect them and help them thrive – as they can take any path, any direction, become, in the end, any one of infinite beings, outside our control. These works celebrate the only time in our life when we can, just maybe, fly.
Declan Breen • Danielle De Picciotto • Ilaria Del Monte • Christine Dervin • Oliviero Draghi • Louise Dumont • Matthew Dutton • Una Gildea • Justyna Gudianec • Hortygie • Giovanni Lopez • Jara Marzulli • Maddy Moret • Nihil • Jett Peemonster • Santa Perpetua • Vanda Spengler • Andrii Strachov • Aga Szot • Christina Tzani
EOGHAN O'DRISCOLL
The Faces That We Meet
31 March - 6 April 2023
Preview on 30 March at 6PM
Curated by Tony Strickland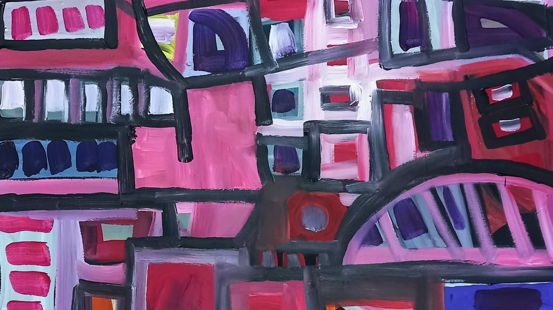 Artist and Poet, Eoghan O'Driscoll returns to Dublin with a new collection of paintings for his second solo Dublin exhibition at GalleryX in March.
Eoghan is an abstract, expressionist painter who draws on his experience of mental health issues to produce vibrant works on a large scale. This body of work includes both portraiture and free flowing abstract pieces. With a deep understanding of the human condition, Eoghan's work compels us to stop and reflect on what really matters.
A Kilkenny native, O'Driscoll studied Art at Kilkenny College and went on to study Creative Arts at the University of Glamorgan. He also studied American Poetry at UCD and has written 5 collections of Poetry with another volume just completed. His exhibitions include an annual show at the AKA Festival in Kilkenny, a solo exhibition at Framexperts in Ranelagh and group exhibitions in Dublin and the Crawford Gallery in Cork. He is one of the artists participating in the Elephant in the Room project calling attention to mental health issues. He lives and works in Kilkenny, where he has a full time studio.
UNA GILDEA
Once There Was a Girl...
10-25 March 2023
Preview on 9 March at 6PM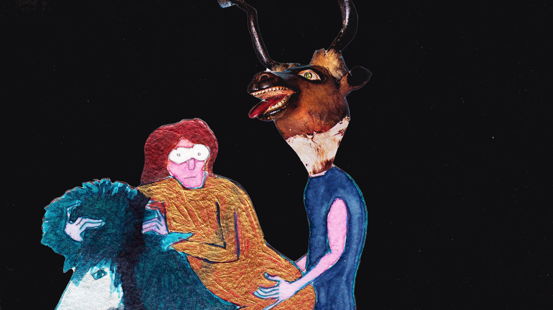 Una Gildea's first solo show at GalleryX showcases the two strands of her most recent practice: analogue collage and watercolour.
Una's art is irrepressibly humorous which is not surprising since her two siblings are professional comedians. Even when exploring more intimate and darker themes relating to her childhood in rural county Sligo and the condition of women in our society, her work maintains a playfulness that she can't suppress, no matter how hard she tries to be solemn.
The result hovers in the space between open-eyed wonder and depth of feeling, where much of great art can be found.
NEW REALITY – Contemporary Collage in Ireland
16 February – 4 March 2023
Preview on 16 February at 6PM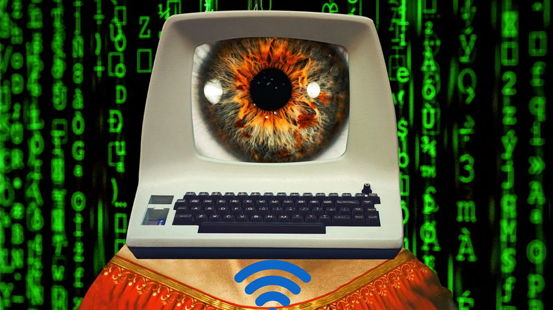 New Reality is a collaborative project involving Market House Craftworks and co-curators, Artists Silvio Severino and Una Gildea.
The central exhibition will showcase the work of more than 20 collage artists living and working in Ireland. For this, each artist has created a new piece using the theme "New Reality" as inspiration.
After being presented in Cappoquin in September and travelling to Cork, New Reality finally makes its way to Dublin.
Complementing the exhibition are a series of presentations, collage workshops, and screenings.
Icons of a New Religion
16-23 December 2022
19 January-11 February 2023
Opening on 15 December at 6PM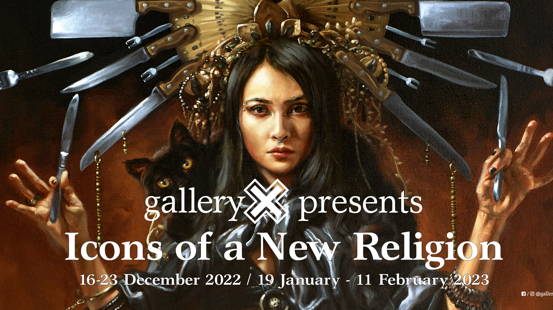 Saturno Buttò • Michael Hutter • Italia Ruotolo • José Luis López Galván • Dáire Lynch • Maria Dolorosa de la Cruz • Paul Mac Cormaic • Orryelle Defenestrate-Bascule • Ferdinando Adiletta • Nihil • Tracy Whiteside • Diane Painson • Santa Perpetua • shmael Claxton • Andrii Strachov • Helio Leon
In a world in which – inevitably and maybe thankfully – traditional religions are losing ground, humans are left with an unfulfilled need for meaning. The events of the last few years have shown us that we are so desperate in this search for meaning that we are prepared to attach it to any form of knowledge and public life, from health to science, to geopolitics and human rights.
We need a new religion which does not impinge on reality, and for this, we need icons: images for us to worship in the intimacy of our homes, in honour of which we can perform our rituals and that give direction to our thoughts, so that we can more easily accept a godless, disordered world.
The works that we are proposing in this exhibition are designed to act as altarpieces for private or public worship – at the same time, they are benevolent and tolerant Gods, who don't mind sharing space with their colleagues. They are not jealous, and they don't presume to tell you how to live your life. They are servitor-Gods, conduits that help you attain communion to the sacred in your own time and on your own terms. All they ask, in turn, is that you extend to your fellow humans the same benevolence and tolerance that they extend to you.
Michael Hutter
2022 Retrospective
25 November - 10 December 2022
Opening on 24 November at 6PM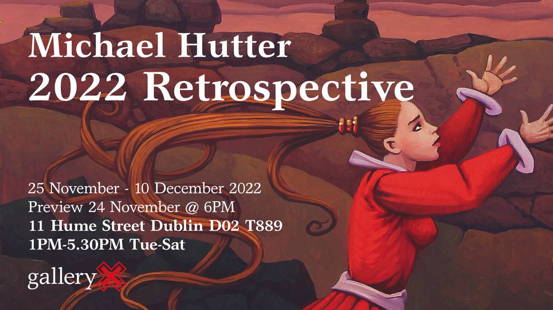 After gracing our debut at the VUE art fair in 2019 (see below), Michael Hutter returns to GalleryX for a long awaited solo show in our new space in Hume Street.
Hutter is a German painter, illustrator and author who studied at the University of Applied Sciences in Koln under Professor Marx, a painter himself who produced a number of challenging expressionist works. Michael has had many solo exhibitions in the last thirty years, in addition to providing illustrations for fantasy books, heavy metal albums and other media, and once said of his paintings: "In my opinion truth is somehow an illusion anyway. I mix that with my obsession, passions, desires and fears and choke what happens in the abyss of my personality back on the surface." (check out this interview on the Grey Dog Tales website)
This new exhibition gathers a selection of his works of the past few years, including his new triptych The Weigher of Head and Heart. "To evoke these pictures I developed some techniques, which are my way to deal with literature, art, music, philosophy, science, religion and pseudo-science afar from mainstream culture. I don't care for reality or the probability that something is true, only for its potential to stimulate my imagination."
Mike Brown
Chemical Portraits
4-19 November 2022
Opening on 3 November at 6PM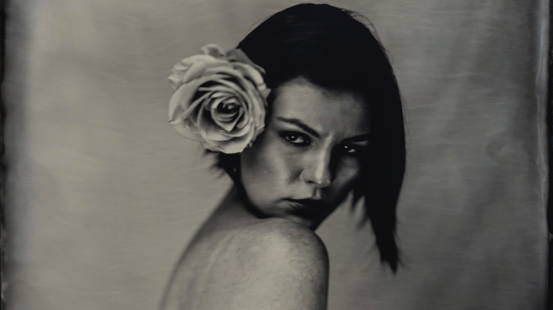 Mike Brown is an award-winning Fine Art Photographer based in West Cork. Having developed and printed his first black and white film at the age of eleven in a school darkroom, he has always preferred analogue over digital photography techniques. A few years ago he discovered the 1850s method of Wet Plate Collodion and knew that it was exactly what he was looking for. Slow, deliberate, difficult, sometimes unpredictable and smelly is a way to sum up this process but Mike fell in love with the tones and mood of the final images.
Mike's subject is the female nude. His aim is always to show his models as strong independent women, who are totally in charge of their own destiny.
His work has been exhibited in solo and group shows in Ireland, the USA, France and Greece amongst other places. He has just returned from exhibiting his work in Arles, France in the highly regarded FEPN, Arles - the European Festival of the Photographic Nude. Mike recently published a highly limited edition book of his Wet Plate nudes, "Portfolio 1 (Chemical Portraits)" of which there are only 100 signed and numbered copies available.
Tingladography
The art of Intervened Photography
13 - 29 October 2022
Curated by Marcel Rius Barón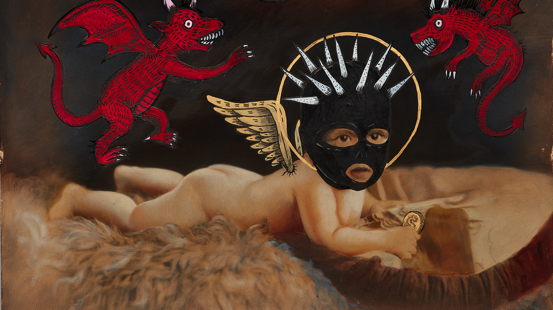 Tingladography is the name of a prominent art gallery in Oaxaca, Mexico. It is also an original process and art form that this gallery has been proposing since 2013.
GalleryX has partnered with the owner and curator of Tingladography to bring this eye-opening process to Dublin. And invited a few local artists to react with their own work to the inspiration created by this new genre.
Intervened photography is vintage photography that is repurposed by an artist to create a totally original work. While working (mostly) within the lines of the existing image, the artist performs a destructive and creating process at the same time, with the old, often unique photograph disappearing, and the new work appearing in its stead.
During the exhibition it will be possible to buy some specially sourced European vintage photographs so you can try this at home without ruining the grandparents' wedding album!
Gods and Saints
Photography by Ishmael Claxton
29 September - 08 October 2022
Curated by Tony Strickland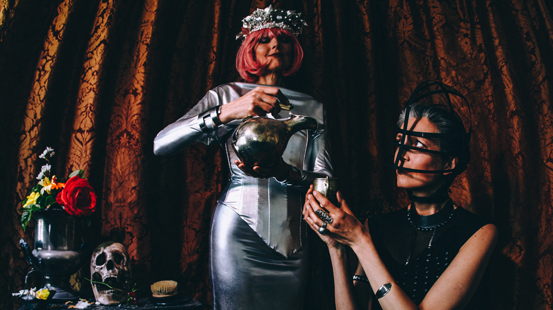 Artist and Photographer Ishmael Claxton embarks on his first Irish solo exhibition at GalleryX in September.
Gods and Saints investigates the ways in which humans have sought morality through figures of higher power. The role of religion in humanity, the structure it provides and the ways it has been used to make sense of a chaotic universe is woven throughout the show. Colour and form captured in photography question the difference between the figures we pray to, and the values that we hold. The exhibition teases out the tension between tradition, change and the ways we try to construct our future based on the figures we hold above us.
Growing up in New York city in the 90's, Ishmael turned to Photography in college as a means of expression and embarked on his career as a professional artist. He has lived and worked in Dublin for the past 8 years. He is the co-founder of IOVA Club, a photographers led group that gives voice to image makers.
Moon's Milk
The art of Dolorosa de la Cruz
8-24 September 2022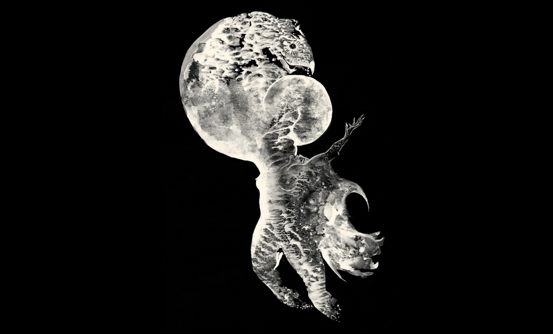 The first solo exhibition at GalleryX of Ireland's foremost esoteric artist and gallery co-curator, showcasing her latest works on paper.
Moon's Milk is the eternal feminine, the menstrual cycle, and the magic nourishment that is our earliest sustenance – our eternal link to the great Mother, and to our own.
Featuring an impressive array of events including an exclusive Culture Night soirée.
Larbi Group Show
Curated by Dino Notaro
11-26 August 2022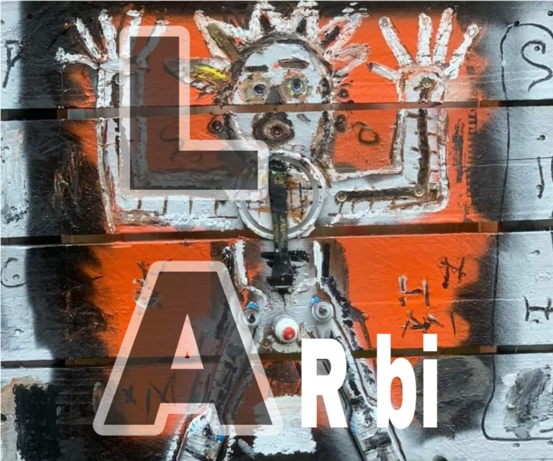 Featuring


Pigsy
Silvio Severino
Zane Sutra
Sofia Swatek
Sheila and Betty Hamilton
Niamh O'Connor
and artists from The Slow Lane Resident Collection
Larbi Group Show is a coming home of sorts. A re-emergence after two years of lockdown.
The artists chosen for Larbi are those that Dino collaborated with during the lockdown; now the opportunity has come to showcase their works within the space of a gallery setting and celebrate contemporary art in Dublin.
Each artist has their own distinctive style and commands an audience. Breaking down barriers. Creating art that challenges you to think and jump into stories.
SEASCA
An exhibition celebrating 60 years of The Contemporary Irish Art Society (CIAS)
8 - 30 July 2022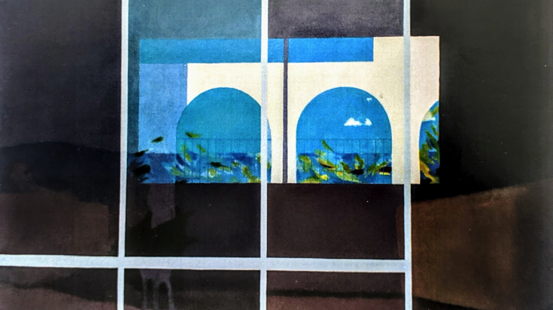 The Contemporary Irish Art Society celebrates their 60th anniversary with SEASCA, an exhibition of recent acquisitions by the CIAS.
Featuring donations and purchases in the recent past by the society, the show will highlight a varied collection of established and emerging Irish Artists. These artists will include Campbell Bruce, HRHA, ARCA, Eamon Colman, Edward Delaney, James Hanley, RHA, Sinead Ní Mhaonaigh and Neil Shawcross RHA, RUA, and GalleryX veteran Una Gildea, amongst others.
The CIAS was founded in 1962 with the purpose to encourage living Irish artists and purchase their work for distribution to public spaces throughout Ireland. The society also organises events during the year for its members and always welcomes new members.
CURATED BY TONY STRICKLAND & THE CIAS COUNCIL
FORESIGHT
Nadia Dev / Maria Johnston / Sol Robinson / Grace Sophia Rose
24 June - 2 July 2022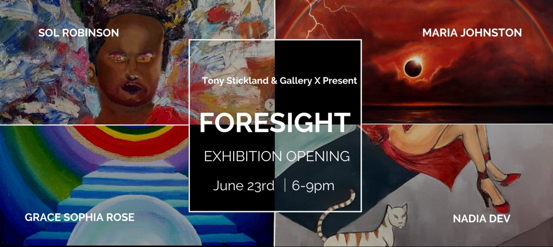 FORESIGHT brings together 4 artists who all work out of La Catedral Studios in Dublin. The quartet will showcase their recent paintings at Gallery X in June.
NADIA DEV
Nadia captures the ephemerality, beauty and psychology of the human condition. In her portraits, she uses colour and line expressively to convey emotion.
An American who is now based in Dublin, she studied at Otis College of Art and Design in Los Angeles and subsequently at The School of Visual Arts in Manhattan.
MARIA JOHNSTON
Maria is a self described Visionary Artist and her work can be best described as 'inner-worldly', drawing inspiration from her avid interest in dreams and visions, spirituality, nature, science, cosmology and astrology.
Johnston studied music at Trinity College Dublin (TCD) and her musical compositions inevitably fed back into her art after college and she now merges the two in her practice.
SOL ROBINSON
Sol's work explores the themes of the surreal within the morbid and mundane aspects of life. His portraits and landscapes represent both the outer and internal landscapes of the self, where dreams and reality merge onto the canvas.
Robinson was born in the Liberties, Dublin and continues to work and live there. He works in the media of oil, acrylic and watercolour painting.
GRACE SOPHIA ROSE
Grace's work is often symbolic, as she draws from the inner and metaphysical worlds or planes of existence. It references and explores sacred geometry, archetypal imagery, abstract symbolism, the cosmic and metaphysical.
Rose is an artist, healer and seer, living in Dublin. She graduated from NCAD (National College of Art and Design) with a joint B.A. in Fine Art and History of Art.
CURATED BY TONY STRICKLAND
Dr Dublin 'Retrospective'
10 - 18 June 2022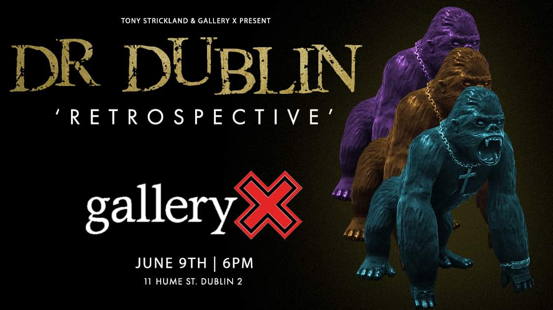 Artist and collector Dr. Dublin showcases a retrospective of his varied art practice at GalleryX in June.
Using many media, Dr. Dublin's RETROSPECTIVE will feature sculpture and wall based works exploring many different cultures and a macabre vision. These thought provoking, taboo pieces will surprise, shock and entertain the viewer. Expect an exhibition of visual delights as you enter the dark world of Dr. Dublin.
Dr. Dublin grew up in the Liberties and studied at NCAD (National College of Art and Design). He is inspired by many Asian cultures and influenced by artists such as Francis Bacon. His work has been exhibited extensively in Ireland as well as internationally.
CURATED BY TONY STRICKLAND
Andrii Strachov - Salvaged Dreams
20 May - 4 June 2022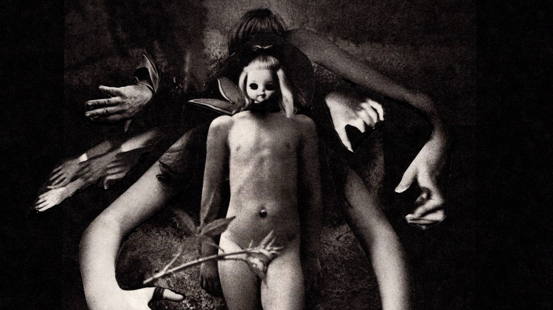 When Andrii Strachov wrote from Ukraine in early March 2022, asking us to help him keep a portion of his works safe from the Russian invasion, we could not pass on the opportunity to share the vision and talent of one of our favourite international artists.
Andrii Strachov's collages stir deep emotions in us. They stretch our fundamental understanding of what it means to be human. They open new psychedelic perspectives and challenge our vision of ourselves.
Starting with pages torn from long-lost magazines, the meticulous accretion of pictures – often taken from old medical texts or lost, censored or forbidden publications – creates a dream-like, or rather, nightmarish world to which the viewer is irresistibly drawn.
Boz Mugabe - Regurgitate
29 April - 13 May 2022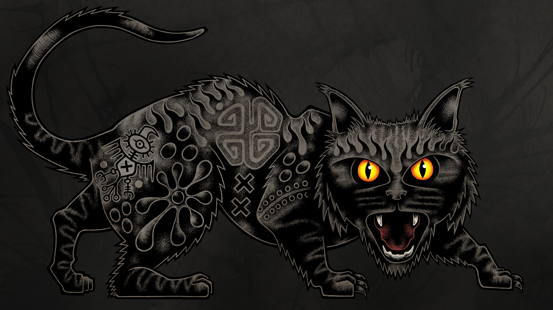 In a former life Boz worked rabidly by candlelight on illicit and heretical codices, narrowly avoiding much-deserved execution.
REGURGITATE is the process of harvesting ideas subconsciously incubated and cultivated in the human mind.
This series of images explores a continued compulsion to generate representations of deity, superstition, ceremony, strength, good and evil in anthropomorphic and zoomorphic form.
For this purpose, the artworks are essentially figurative portrayals of the mind worn on the outside. This could be a hypothetical culture or decaying codex unearthed by anthropologists and archaeologists. It draws from ideas of a world of imagination that is somehow apart from technological evolutionary processes.
Elements of divination, immersion, curiosity and rhythmic connection exist through random pairings and accidental deciphering of the work.
The Cabinet of the Solar Plexus: The Liminal and the Marvellous
24 March - 23 April 2022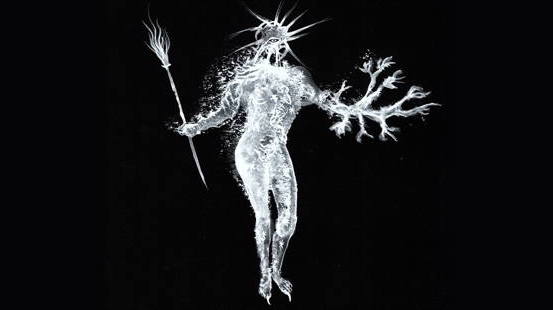 Presenting Art from the past and present by artists experimenting and influenced by occult magical practices, surrealist techniques and philosophies, folk magic ... the liminal...
This exhibition is an excursion into the world of the mystic, magi, visionary, chimeras, phantoms, alchemy, myth, erotica, clay and stone.
We are delighted to invite the viewer and the seeker to savour the potential and atmosphere evoked by the work featured.
Including works by Austin Osman Spare • Leonor Fini • Leonora Carrington • Alessandro Keegan • John Balance • Val Denham • Jan Konupek • Charlotte Rodgers • Teresa Elizabeth Lobos • Stephen Clark • Denis Mc Cambridge • Hans Bellmer • Hagen von Tulien • Jesse Jones • Misha Newitt • Joseph Vachal • Daniele Santagiuliana • Espira • Giselle Bolotin • Charlie Martineau • George William Russell Æ • Armando Fragale • Felix Labisse • Mimi Parent • Toyen • Friedrich Schröder-Sonnenstern • Dave Mitchell • Denis Forkas • Michael Bertiaux • Alberto Martini • Alvaro Barcala • Olive Desmond • Deirdre Nuttall • Una Gildea • Ralph Cusack • Mike Mignola • Madeleine LeDespencer • Jean Benoit • Brian Conniffe • Sara O'Rourke • Dolorosa de la Cruz • Zemaemidjehuty • Althea Gyles Wladd Muta • Conor Connolly • Stephen Pochin • Om Lekha
GalleryX reopening!
3-22 March 2022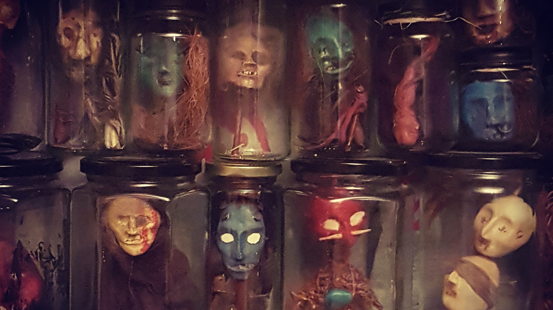 GalleryX returns once again with a new location and a new exhibition of wonderful and weird art.
We have also become the home for the Gubu Saga, possibly the most exciting work of outsider art in Ireland today.
Michael Hutter
7-10 November 2019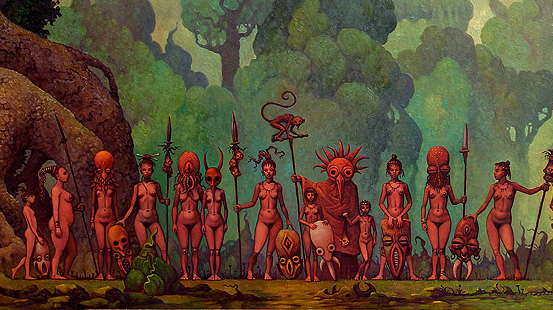 GalleryX returns from its hiatus with the first Irish exhibition of celebrated German master Michael Hutter. Showcasing essential works from the past 10 years, the exhibition will also mark GalleryX's debut at the Vue art fair, the most prestigious of Ireland's art exhibitions.
Please click here to view the exhibition catalogue and Contact Us to inquire about availability.
Blood Red Wine
The Art of Saturno Buttò
Curated by Marco Carboni
31 October 2018 - 25 January 2019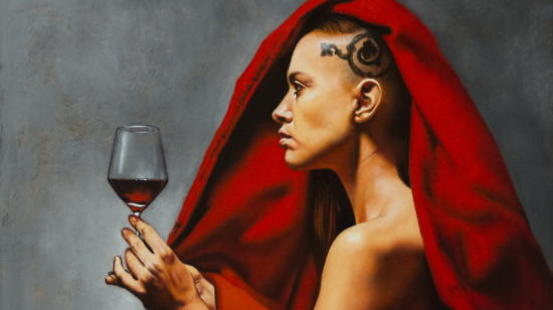 Entitled Blood Red Wine, the exhibition will feature a selection of paintings chosen among the maestro's wide opus to represent his take on the sensuality and sacredness of wine. Wine as blood, as a life-giving liquid. Wine as the lifeblood of European history and tradition. In the words of curator Marco Carboni:
"...blood is a 'sacred essence' possessing extraordinary powers, and has always occupied a prominent place in our religion, our culture, our science. Similarly, wine is food for the spirit even more than for the body, and thus it pertains to our spiritual culture. This is why we talk about a 'dionysian' view of existence: because wine, of which Dionysus is the God, stimulates an emotional and sensual path to understanding."
The Art of David Bowie
Original signed artworks by the most iconic musician of the 20th century
presented as part of the Dublin Bowie Festival
4-10 January 2018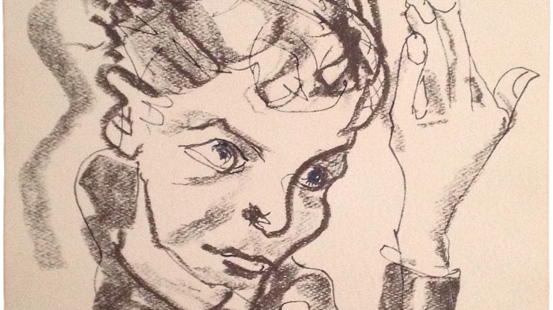 Showcasing original art by David Bowie from 1978 to 2002.
Each piece represents a different period in Bowie's life from the release of Heroes in 1978 to Outside in 1995.
Each lithograph print has been personally hand signed by David Bowie.
This is the first time this collection has been on public view.
The exhibition is part of the Popicons.com collection of high-end music memorabilia.
Imaginary Mythologies
08-22 December 2017
Preview on 7 December at 6PM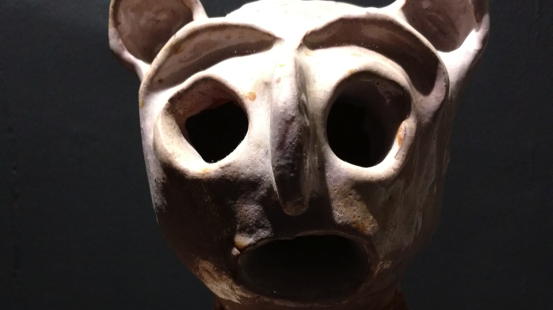 We have all heard about artists being inspired by myths and legends. These artists however have created their own.
The mysterious author of Gubu Dolls has built a history, an epic, a mythic narrative underlying his large-scale installation using individually created dolls, reminiscent of the epic narrative bas-reliefs of the Assyrian or Roman tradition.
Deirdre Nuttall is an ethnologist who crafts benevolent, sometimes tragic deities punctuating the daily life and death of a lost civilisation.
Radical Love #femalelust
Female Arab poets long ago inspiring female artists now

Curated by Róisín O'Loughlin
10-26 November 2017
Preview on 9 November at 6PM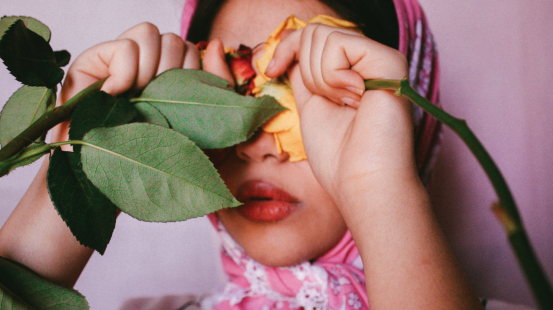 After a successful run at the Crypt Gallery, London and at the Women of the World Festival, Radical Love #FemaleLust comes to Dublin's GalleryX in November. 
Frustrated with the burial of female voices across history, we found inspiration in those that rang out loud and proud across the Arab world over 1,000 years ago. These female poets challenge preconceptions of faith, class and the female experience long ago; they capture what it is to relish life and living. 
"I urge you to come faster than the wind, to mount my breast and firmly dig and plough my body and don't let go until you've flushed me thrice."
Women across the globe, from Ireland to Palestine to Peru, Syria to Saudi Arabia, received these poems and responded with paintings, photography, sculpture, even stained glass.
Radical Love #FemaleLust showcases their artworks alongside the breathtaking poems that inspired them, full of longing and lust, pride and defiance, all sublime in their intensity.
Profits from Sales of Artworks are split between the artists and The Global Fund for Women helping Syrian Refugees. 
The exhibition will be open for Dublin Gallery Weekend with a special concert by Palestinian jazz musician Ruba Shamshoun on 26 November at 3PM.
The Cock and Pussy Manifesto
an exhibition against shame
1-23 September 2017
Preview on 31 August at 6PM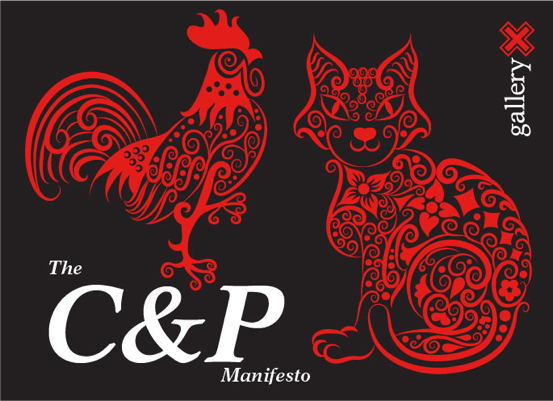 GalleryX opens the season with a punch: an exhibition of Irish and international artists exclusively devoted to genitalia. Although our lives are shaped by them from birth, and although they are the main force behind almost all that we do, genitals are shamefully hidden away in almost every circumstance. It's time to free them, and to do this, it's time to put them at the centre of our attention until the shame slowly melts away. This truly revolutionary exhibition is not really about sex, but about the bodies that we all have, and will be open to all (with parental discretion advised).
21
From "The Cock And Pussy Manifesto"
---
Please contact us for more information on our plans for 2018 and beyond.