Exhibitions
Conall McCabe: SerialKiller
March 31st - April 8th 2017
Preview on March 30th at 6PM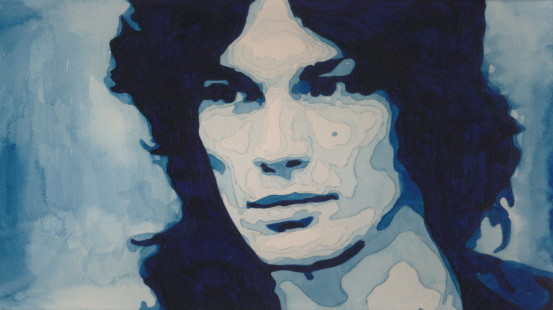 From his studio in peaceful County Wicklow, Conall McCabe, whom many may know as painter of gentler portraits and scenes, has spent the past few years creating a dark and haunting series.
Serial killers have always existed but they became especially prominent in the 1990s. In our collective imagination, they represented the pinnacle of evil and violence. Killing innocents, usually strangers, out of an internal need - and living a lonely, nearly ascetic life devoted to their deranged mission, they exuded a negative spirituality, like angels or devotees of death.
Conall captures the everyday faces of these humans who choose to be non-human, or maybe super-human? and affords us a terrifying glimpse on the darkness that is only one step away from all of us. Can we discern evil in these seemingly normal faces? Aren't they just like our neighbours, our friends, ourselves?
Still Lives
Honouring the Dead
Curated by Deirdre Nuttall
17 February - 11 March 2017
Preview on 16 February at 6PM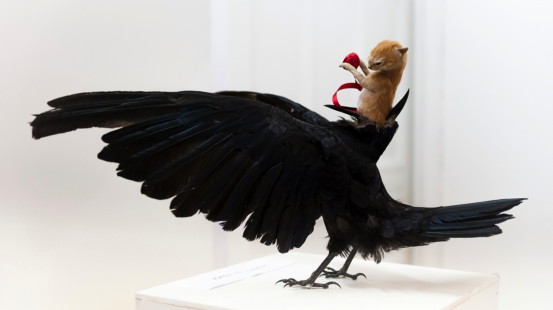 GalleryX is excited to present the first collective exhibition of rogue taxidermy art to be shown in Ireland. 
Rogue taxidermy is a term first used in 2004 to describe a fine art movement that creates mixed media sculptures using the traditional materials of taxidermy or referencing taxidermy and the preservation of bodies. 
This exhibition will bring three of Europe's most accomplished rogue taxidermists under one roof for the first time, together with the work of two photographers whose practice is centred around the portraiture of and our relationship with dead animals.
As an art form, rogue taxidermy has a strong ethical element, of celebration of the lives of animals. By only using found animal carcasses, animals who died of natural causes, or parts salvaged from the meat industry, this work celebrates life even as it focuses our attention on death.
Still Lives honours the unsung existence of creatures that typically live and die without anyone giving them a second thought. Through taxidermy and the use of animal bones and parts and/or photography, these departed creatures are given a second life of a sort, forcing the viewer to confront their own views on mortality, the nature of beauty, the fundamental similarities of all living beings, and the relevance of animal rights to the way we live today.
The exhibition features work by:
The Darker Room
Curated by Deirdre Marie O'Sullivan
20 January - 4 February 2017
Preview on 19 January at 6PM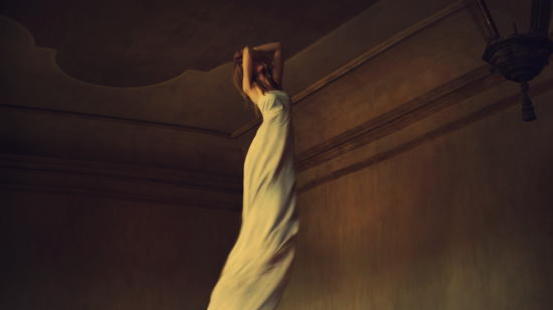 'The Darker Room' is a group photographic exhibition by Irish and international photographers, both up and coming and well known. A collection of discomforting images, a mix of film and digital, these works of portraiture are united by a dark and mysterious mood as the artists engage shadow and darkness in tone, expression, style and mood. 
We worked hard to bring you a mixture of styles so that there will be an image to speak to everyone, some beautiful yet decaying, some dark yet lovable, some soft yet strong, some that are still but that move. Darkness holds a special place in our hearts and in these artists' lives and work. Without the dark, there would be no light and these photographers surely shine a light into a dark world, the darker room.
Featured artists:
Click
here
to RSVP for the show opening, or just show up
Red & Black
The GalleryX Second Anniversary Show
3 - 22 December 2016
Preview on 2 December at 6PM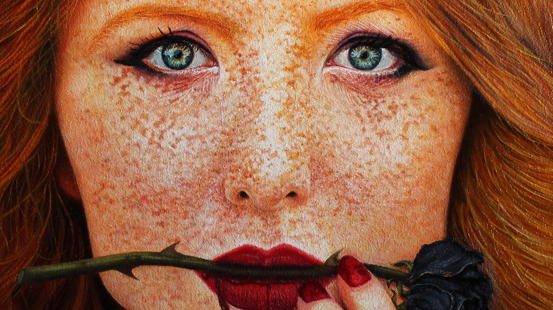 X is for transgression, it's X rated, it's a blank space where you can place your own emotions.
Red and Black; sex and death. There is not much else to talk about.
What are two years in the life of an art gallery? Barely time to learn how to walk – the life of an art gallery is measured in generations. But at GalleryX, we feel that we have learned so much and encountered so much wonder in these 24 months.
This December we are celebrating our second anniversary with another eclectic collection of works from a variety of artists – some Irish, some Irish-resident, and some from as far abroad as Italy, Mexico or Canada.
Featured artists:
Christina Tzani (Greece)
Martina D'Anastasio (Italy)
Nataša Vuković (Croatia)
James Devlin (Ireland)
Carla Secco (Italy)
Jaime Lalor (Ireland)
Riot Über Alles (Spain)
Jeremy Beswick (UK)
Desiree Dupont (Canada)
Jackie Hudson Lalor (Ireland)
Fergal Fitzpatrick (Ireland)
Nevre Le Nevralgie Costanti (Italy)
Boz Mugabe (Ireland)
Claus Word (Italy)
Donatella Marcataio (Italy)
Martin Blanco (Spain)
Sam Ectoplasm (Canada)
Clary Mastenbroek (Ireland)
Paolo Tedeschi (Italy)
Daniele Archimede (Ireland)
Rob Crane (Ireland)
William Gibb Forsyth (Ireland)
Conall McCabe (Ireland)
José A. López Picardo (Spain)
Elena Hertwing (UK)
Mirjam Schiller (Wildheart) (Ireland)
Dolorosa de la Cruz (Ireland)
Click
here
to RSVP for the show opening, or just show up
El Corazón y la Muerte
A landmark exhibition of Mexican dark surrealist art
October 28 - November 27 2016
Preview on October 27 at 6PM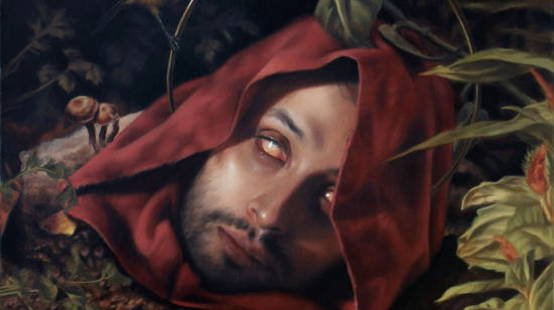 "Ever since humankind gained self-awareness it decided to fight against the passage of time in order to find meaning to its existence. We have devoted all our knowledge, inventiveness, and heart, to defy Death.
Art, as the cathartic instrument for emotions, evokes all that broadens and enriches our spirit; but it mostly purges all that blackens the mind and numbs the heart: the unknown, the unusual and the dreadful reminder of our life's frailty."
For the first time in Europe, twelve of the best young surreal and macabre artists from Mexico are shown together, and Dublin is the location where they are disembarking first.
Featured artists:
Alejandro Barrón
Rodrigo Cifuentes (Co-Curator)
Mario Cinquemani
Ricardo Fernandez
Victor Hugo Jácome
José Luis López Galván
Patrick Mallow
Román Miranda
Rafael Rodríguez
Rolando Sosa
Talía Yañez
and Kikyz1313 (Curator)
Click
here
to RSVP for the show opening, or just show up
Cyril Helnwein: Beautiful Disasters
October 1st - October 22nd 2016
Preview on September 30th at 6PM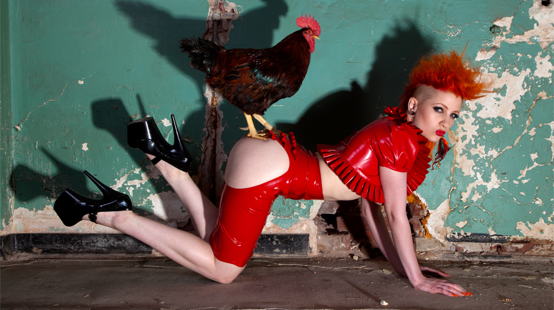 "Beautiful Disasters" is a potent mixture of satire, naked women and irreverent humour; Helnwein's photographs have the instant appeal of Gary Larson's 'The Far Side' comic strips and the type of special effects one might expect at a Rammstein concert.
The photographs in this exhibition are infused with this love for humour. At first glance one might mistake them for conventional glamor shots of beautiful, shapely women, naked or barely dressed, in a variety of compromising poses. But on closer inspection, Helnwein's tongue-in-cheek approach and wicked humor are evident. In 'Holy Shit!' a latex-costumed nun, with black crucifixes taped over her nipples, bows reverently to a pile of feces – over which floats a halo. The 'Asstronomer' features a magnificently caped mystic balancing a telescope on the buttocks of black model while she perches on an elaborate Persian coffee table.
This exhibition will showcase a selection of large limited edition prints from his exciting and humorous "Beautiful Disasters" series. The 95-page coffee table book "Beautiful Disasters" is also available at GalleryX.
Click here to RSVP for the show opening.
The Cabinet of the Solar Plexus
September 10th - September 24th 2016
Preview on September 9th at 6PM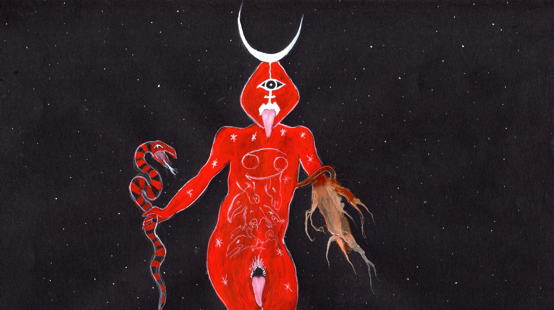 The Cabinet of the Solar Plexus & Gallery X present this landmark exhibition of international esoteric and arcane art. This is not only the first event of this kind for Ireland, but also the first time works by legendary figures such as Austin Osman Spare, Hans Bellmer, and Leonor Fini - amongst many others - will be exhibited in the country.
Unrestricted by dogma or shared ideology, this exhibition encapsulates the vibrant and expansive scope of esoteric and ecstatic art, and shall afford the viewer a rare opportunity to be enchanted to the most exotic outer reaches of the imagination and the spirit.
Artists and performers:
Austin Osman Spare, George Russell (Æ), Nema Andahadna, Amodali Zain, Leonor Fini, Michael Bertiaux, Barry William Hale, Paul Holman, Val Denham, John Balance, Hans Bellmer, Peter Dyde, Roberto Milusic Migliussi, Wladd Muta, Andre Masson, Hagen von Tulien, Jon Witzky, Jónas Sen, Andrea Kundry, Julián Moguillansky, Edgar Kerval, Daniele Santagiuliana, Álvaro Barcala,Steven Stapleton, Isabelle Gaborit, Alan Kostrenčić, Bogusia Matylda, Luciana Lupe Vasconcelos, Brian Conniffe, Charlie Martineau,David Beth,Una Gildea, James O, Orryelle Defenestrate-Bascule,Victoria Musson, Andreuch O Maonaigh, Damien Echols, Dolorosa De La Cruz, and master of ceremony Graham Duff!
Click here to RSVP for the show opening.
Upcoming exhibitions
The Cock and Pussy Manifesto
A celebration of genitalia
---
Please contact us for more information on the exhibitions planned for 2017-2018, either as a collector or as an artist wishing to participate in group shows.